Rogers accidentally confirms that they will carry the Sony Ericsson X10 Mini and X10 Mini Pro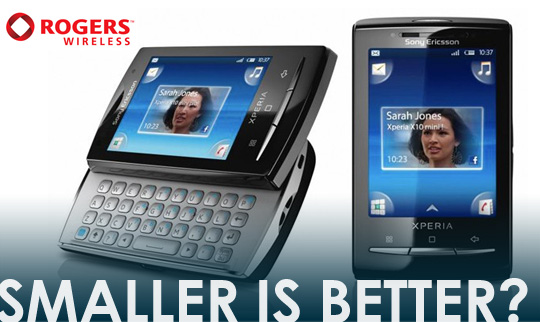 Rogers was the first North American carrier to release the Xperia X10, Sony Ericsson's first Android smartphone (Our review of this 4″ screen flagship phone is coming soon), and soon Rogers will also be the first carrier to offer the X10's younger siblings, the X10 Mini, and X10 Mini Pro.  Even though neither Sony Ericsson, nor Rogers  have officially announced that either of these phones will be coming to Canada, it has been rumoured for a while that they would.
Now we have confirmation – on the Rogers on Demand mobile (ROD Mobile) application page.  When you click on the "view available devices" link, a window pops up showing the compatible phones that the application runs on.  Lo and behold, listed under Android 1.6 devices, are the 'E10a Robyn, E10a Pro Mimmi', the internal Sony Ericsson names for the X10 Mini and X10 Pro Mini. Here is a screen capture of the pop-up: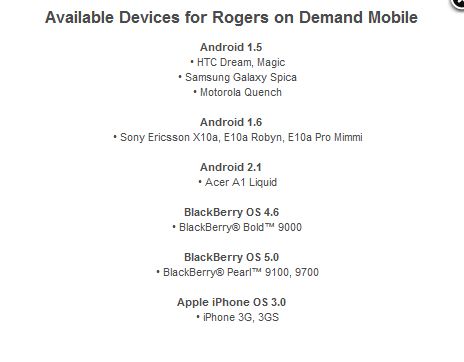 For more info on the X10 Mini and Mini Pro you can see Engadgets hands on here, and visit the Sony Ericsson product pages here, and here. Until Rogers officially announces these phones there is no information on the release date or price, but we expect to see them released very soon.
[UPDATE] Rogers moves very fast! I guess they read our post, and weren't ready to announce to the world yet that they were releasing the X10 Mini's, since the available devices list has been edited, removing all reference to them.