Configuring the Budweiser Red Light without a phone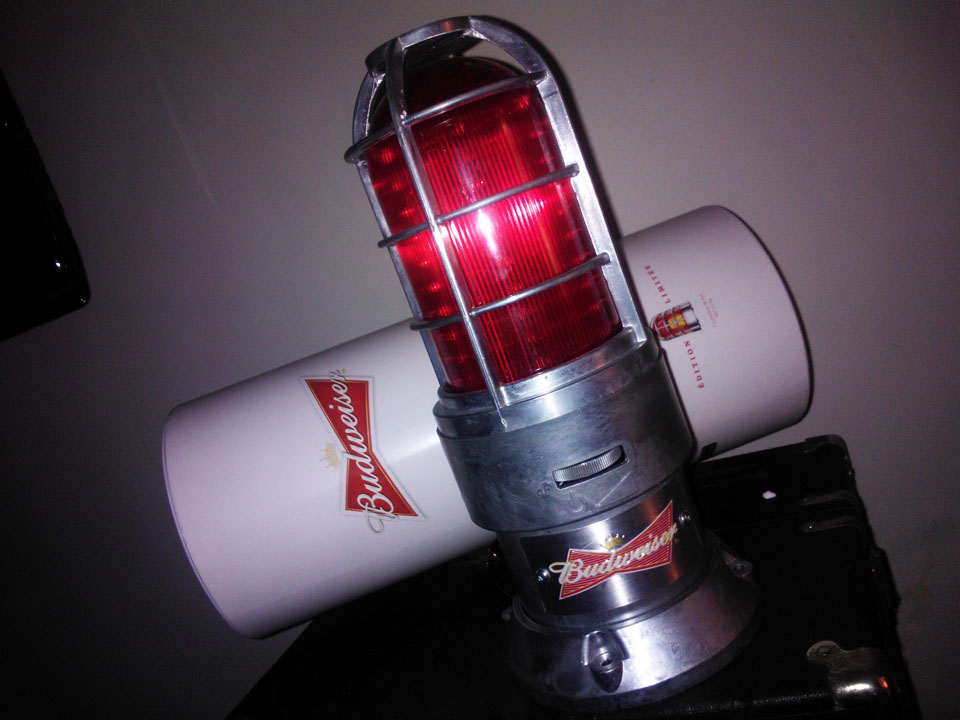 Budweiser recently released the Red Light, a limited edition a wireless hockey goal light that'll blast the horns and spin the lights when your favourite team(s) score a goal.  It's the perfect addition to any den or man cave inhabited by even casual hockey fans.
The Red Light has been such a hit for Bud that they're now back ordered until May, and a brisk second hand market for them on Ebay with the kind of 200% to 300% markup you'd expect from a gizmo limited to Canada, leaving US hockey fans out in the cold. I was lucky enough to get one as an early birthday present from a friend…
but there was a caveat that came with it.
Officially, you need either an iOS or Android device to configure the Red Light to sound for your team. That certainly covers the majority of the smartphone market, but since I'm not part of that majority, I had to see whether there was a workaround.  It was that, or borrow an appropriate device to get it going, which seemed excessive.
Ultimately though, that's easy to work around, using BlueStacks.
Blue Stacks is a program that allows PC and Mac users to run Android apps on their computers, complete with connections to Google Play and other app stores. In fact, once you add a GMail Google account to BlueStacks, you can browse the Google Play store, and install software directly from the website to BlueStacks with ease.
The steps to getting the Red Light up and going are pretty straight forward.
1) If you don't already have a Gmail account (and I somehow doubt that), set one up at Gmail.com

2) Install BlueStacks using the default settings, and add your Gmail account to it.

3) Go to the Google Play store while logged in with the same Gmail account, and search for the Budweiser Red Light app. Once you find it, simply hit the Install button.
NOTE: I recommend doing this as opposed to searching for it using the BlueStacks software/ Every time I searched, I would see the app for a split second, and then would be shunted into the book store. I'm not sure why, as many other apps were easy to discover. Maybe it's because BlueStacks is register itself as a T-Mobile Galaxy S2. Just use the web install and you'll be fine.
If you left BlueStacks running when you installed the app, Budweiser Red Light should already be in your list of installed apps in the My Apps section.
From here, run the app and follow the directions as if you're using an actual Android device, with the following pointers.
a) During the configuration process, one of the steps asks about which network to use. If you're on a wired connection, you'll probably have to add the wireless network and password manually, though the first time I ran the app, my wireless was already listed. Your mileage may vary.

b) BlueStacks allows you to run in a window, or full screen. Make sure you're in full screen mode, and the apps itself is running full screen.
Even with a proper Android or iOS device, the manual mentions that you may have to repeat the syncing step a few times. I wasn't sure what the problem was at first, but running it in full screen mode did the trick.
Why?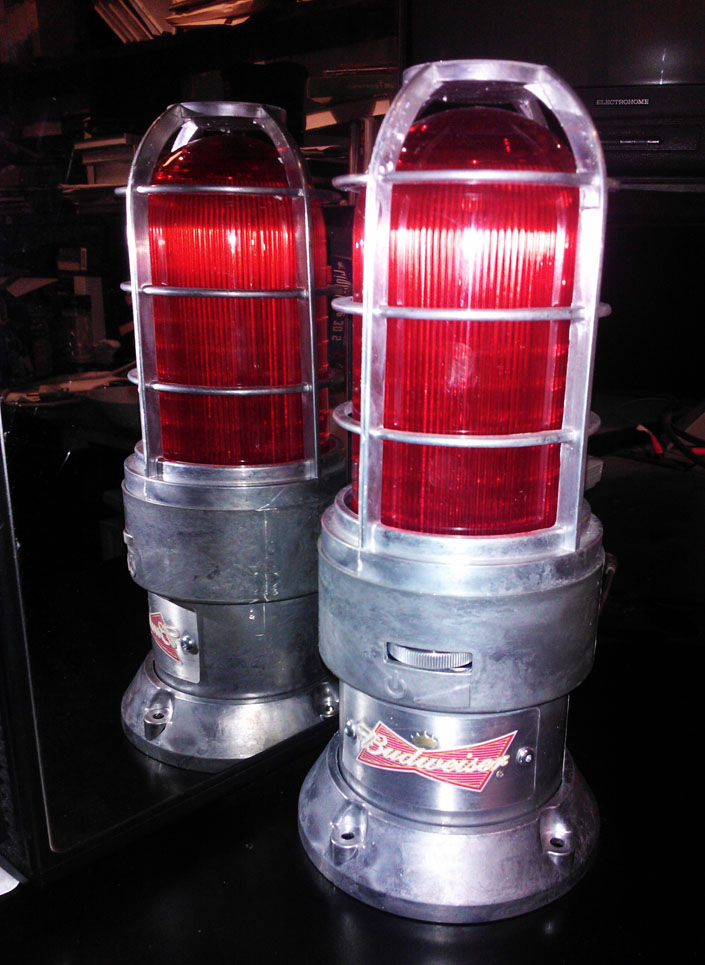 The Red Light doesn't actually get configured over your network. It ships with an SD card sized 'electric imp' card, which is a combination wireless chip and light sensor. Once you pick your settings, you hold your phone up to the Red Light, and hitting "begin" causes your screen to flash black and white, essentially sending instructions to the chip using Morse code. In the case of using your PC, you'll be holding the Red Light up to your monitor.
NOTE: Maybe I should have mentioned that you should configure your Red Light BEFORE you permanently secure it on the wall above your TV. That could get awkward.
In the end, the process only took a few minutes, which struck me as a more viable option than switching to a whole new phone platform.
As for the light itself? The build quality is great. With a solid steel construction, it feels like it was salvaged from an old hockey arena. If you want to see a proper review of the Budweiser Red Light, I suggest you hop on over to habseyeontheprize.com, where managing editor and all around good guy Andrew Berkshire has posted a video review, also embedded below.