Rogers confirms, again, that they will carry the Sony Ericsson Xperia X10 Mini and X10 Mini Pro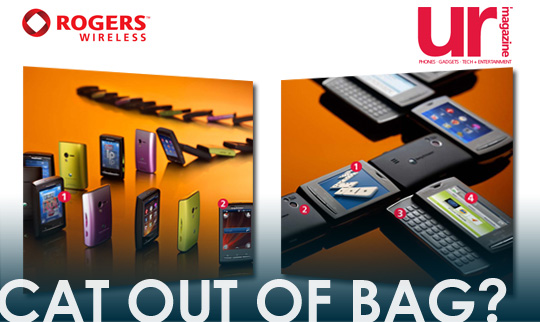 A few weeks ago we posted about our discovery on Rogers website, in the list of compatible devices for the Rogers on Demand Mobile application, confirmation of the Rogers Sony Ericsson Xperia X10 Mini and Mini pro. Smart people that we are, we reached out to Rogers to see if they would confirm, finally after a few months of rumours, that they would be carrying these phones. Of course, instead of confirming, all we got was a 'no comment', and the offending page was promptly changed to erase all trace of these phones in the device listings.
Fast forward to yesterday evening — I received a tweet from URmagazine, Rogers official tech magazine "for tech-savvy readers to learn more about the latest in personal technology, gadgets and everything there is to know about Rogers products and services. ", about their new issue, and I was quite surprised to read the tweet below!
URmagazine's Summer issue is here, feat. the Motorola Quench, Xperia X10 Mini & Mini Pro
Oops!…they did it again – Rogers has still not officially announced the X10 Mini or Mini Pro yet, yet here they are, featured in all their glory, online, and in print, with glossy pictures, details, and more.
The information given about the phones fairly limited, and the specs listed are the same as the European versions, including that the two phones still run Android 1.6. The pictures do show the X10 Mini in multiple colours, so it does look like Rogers will be carrying the complete colour range of the Mini's. As far as a release date goes, all the article says is "Coming soon to Rogers Wireless"
For more details you can read the complete article here, and we will follow up with Rogers about this later today.
Unlike the On Demand device list, there is no way they can retract an entire issue of a magazine, so they'll have to confirm these phones officially. It looks like someone let the cat out of the bag early!