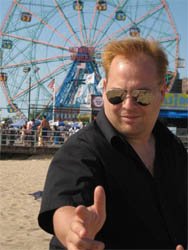 Does not have a bio yet, but he has a personal blog that's withering on the vine. It's dougplanet. If you poke around it, you'll find out that he's an animator and broadcast designer by trade, usually pushing pixels in either After Effects or Lightwave 3D.
If he absolutely had to pick a favourite all time writer, he'd probably pick Harlan Ellison more days than any other. If you don't know who Ellison is, then Doug weeps for you.
Doug also likes long walks on the beach, mainly to collect improperly discarded medical waste for an undisclosed project of epic proportions.
You can drop him an email at doug@rgbfilter.com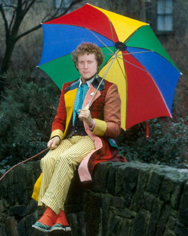 Alex has been working in IT sales for over 15 years. In his spare time, he's a would-be web designer, graphic artist, model maker and writer. He's also on the fast-track to becoming an old, unbearable codger. Alex is an avid PC gamer — building new gaming rigs almost annually — which helps keep him on the bleeding edge of all things tech. He is also a drop-out from both York University's film program, and the Ontario College of Art and Design. He digs comics, but will let you know (whether you're interested or not) that he doesn't much like those of the super hero variety.
Film: Blade Runner.
Comic: Y: The Last Man.
Band: Super Furry Animals.
Book: The Confusion by Neal Stephenson.
alex@rgbfilter.com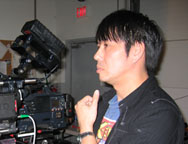 Dave Lei is an independent filmmaker working on the fringes of the television and film industry. He started working with video and digital effects on the old Commodore Amiga back in the late 1980's. After graduating from Ryerson University in 1999 he has worked in places like Business Television Plus and David J. Woods Productions which allowed him to hone his skills in television and film, the latter giving him invaluable experience with the REDONE Digital Cinema Camera and its workflow.
Dave is also a geek in a BIG way. He eats and sleeps Science Fiction, Horror and Fantasy. Just ask him about Doctor Who and Micronauts…
As a filmmaker he goes under his Chinese name, King-Pin Lei and has made numerous short films. In 2009 he completed work on his first, low-budget feature film, "Killing Schrödinger's Cats". He is currently working on his next film.
dave@rgbfilter.com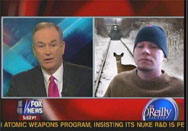 Johnathan is a marketing monkey with a graphic design background. Based out of Montreal he is the only member of the crew that can order a pepperoni poutine with authentic conviction and drive Doug banana's with his gadget preferences
His mission in life is to spread the gospel of Buffy and teach Ryan how to compartmentalize his nerdyness
Howard Stern and Nightcrawler are gods in no specific order!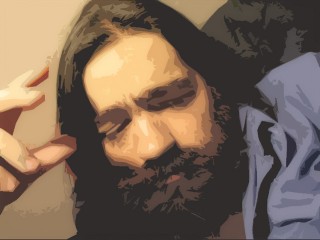 Paul woke up one day and discovered that he is from another planet — and he's been pointing out to anyone who will listen what is wrong with this planet, ever since. Occasionally, he codifies his objections to this particular plane of existence into a webcomic called Hypothesis, featuring Photoshop paste-up art, autobiography, classic gaming, obscure web technologies, short films, and heady intellectualism, all mashed up into a preposterously anti-commercial gumbo that everyone so far finds pretty incoherent. What did you expect? He's from another fucking planet. Rumours that Paul is secretly working to build you a storytelling engine based on alien technology are quite inaccurate — it is not for you. You will see no mention of it here whatsoever. Go away now.