The Return of Swap Thing!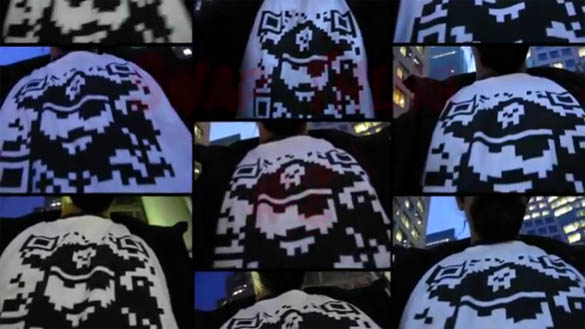 Another universe, another copyfight.  In Swap Thing 2, eloquently titled "Inception of The Social Network of Iron Men and Tron in 3D", the Source once again finds himself doling out CDs for distribution in a world where analog is the only way to go when the Man is keeping you from enjoying the entertainment you so richly deserve…
I appear to have recently visited a dystopian copyright universe. (Again.) It's only slightly more dystopian than your universe, perhaps — or perhaps it is your universe. (So hard to keep track these days.) The important thing is the cultural exchange that I have been able to establish with its inhabitants.

We discussed: the parable of patent theft that is Iron Man 2; the disjointedness of Tron 3D; and whether Leonardo DiCaprio succeeded in acting his way out of Inception. Oh, and something loosely recognisable as The Social Network. (Translation: It's different, but not really… you had to be there. Luckily, we recorded everything for alterity.)  [from the always extratemporal Source]
Catch Swap Thing 2 below, or start from the beginning here.