"THE GEKITSUIOH GAME – Doodle War" at FITC 2011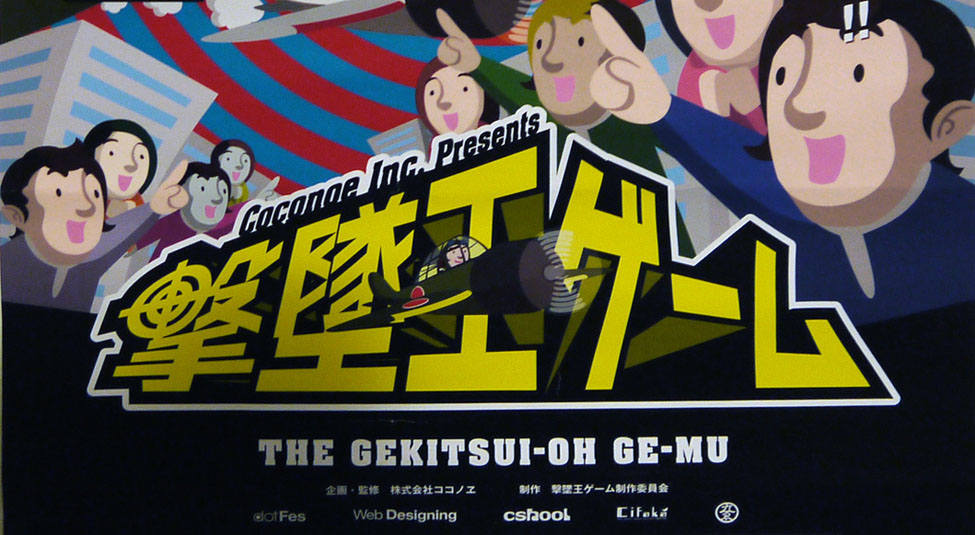 Back in the days before smartphones were everywhere, high school students had a lot less options to kill time during a spare period or two. Some would actually go to the library to do their homework but most, depending on the proclivities of their particular clique, were either out by the football field smoking or hanging in the cafeteria playing cards and paper drawn spaceship games (the RPG set usually hung out in the library in my high school).
When I first saw the game play for Doodle War, the English version of the GEKITSUIOH GAME, I was immediately reminded of those pen and paper days. Each combatant ship is drawn by the player on a game card that is scanned into the game by a camera hooked upto a laptop, and the stats of your ship are determined by the shape, size and colours used to create it. The combat then plays out on a bigscreen tabletop LCD TV. 
While at first blush the game appears to be running on Microsoft's Surface 2.0, the LCD is just a garden variety TV turned on it's back.  To make it all work, Coconoe Inc. built the game over the course of 3 months in Adobe Air 2.0 and OpenCV (Open Source Computer Vision Library).  OpenCV was originally developed by Intel over a decade ago as a set of libraries for development of real time computer vision interations.
Doodle War was nominated for the 'Award for Technical Excellence' at the 2011 FITC Awards, and won the award for 'Best Experimental Flash'.  Alex was on hand at FITC, and you can catch his interview with Coconoe Inc. Art Director Yoshihiro So and Flash developer/programmer Junya Yamada below.  Once you're done all that, it's well worth a visit to the Coconoe Inc. site just because it's fun to play.
Interview

YouTube link
Gameplay

YouTube link
Gallery