Samsung Galaxy Tab giveaway on Rogers RedBoard Biz – 1 day left!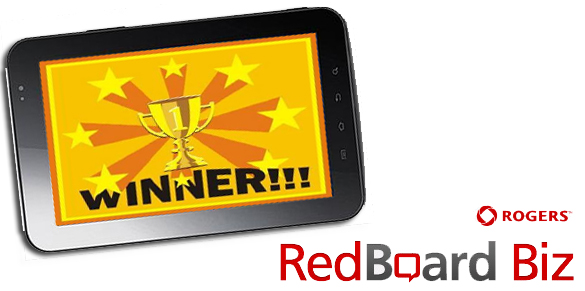 Rogers has really been promoting the business version of their Redboard blog – the Biz blog, which is "dedicated to helping Canadian businesses get a competitive advantage with business tools and providing the know-how to get the most value from them".
To help promote the new @RogersBiz Twitter account they are having a contest to win a Samsung Galaxy Tab Android tablet. All you have to do is go to the blog here, and in the comments, in 100 words or less, let Rogers know "how technology has changed your business for the better". Pretty simple, right?
The contest closes at 12:00 noon ET on May 12, 2011, and as of now there are only 40 entires, so your odds of winning are pretty good!