Angry Birds everywhere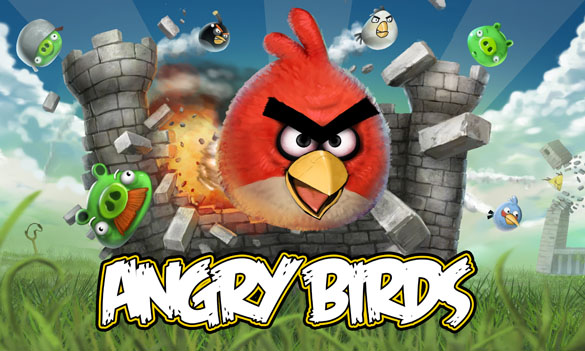 It seems that Rovio's fowl flinging game is aiming to be completely ubiquitous this year. The smash hit that took the iPhone by storm has since been ported to Android and a board game will be appearing soon on Windows Phone 7, Xbox LIVE arcade, and Nintendo's Wii and 3DS. Beyond that, they are launching a Facebook version of the game in the coming weeks as well.
The Finnish company has even announced a somewhat bizare deal with deal with Microsoft for Bing to be the 'official decision engine' for the game, at least for a limited time…
For a limited period, Angry Birds will also feature search integration with Bing providing over a hundred clues to speed you through the levels and help squash the porcine thieves. Featuring Bing Image Search, Bing Maps, and Bing Shopping, the videos show Angry Birds fans how they can advance in the game, featuring the lovable Angry Birds characters.
What makes this a somewhat odd turn is that for months, rumours of the game coming to Microsoft's phone OS were on-again off-again for a few months, especially after an Angry Birds icon appeared in an earlier Windows Phone presentation.  All that seems to be ancient history though, as the game aims to take over the world in 2011.
Tags: 3DS, Angry Birds, facebook, Microsoft, mobile gaming, Nintendo, Rovio, Wii