God2.0 002 – Next Week On Lost part 2
<<PREVIOUS – Click the image for the larger version!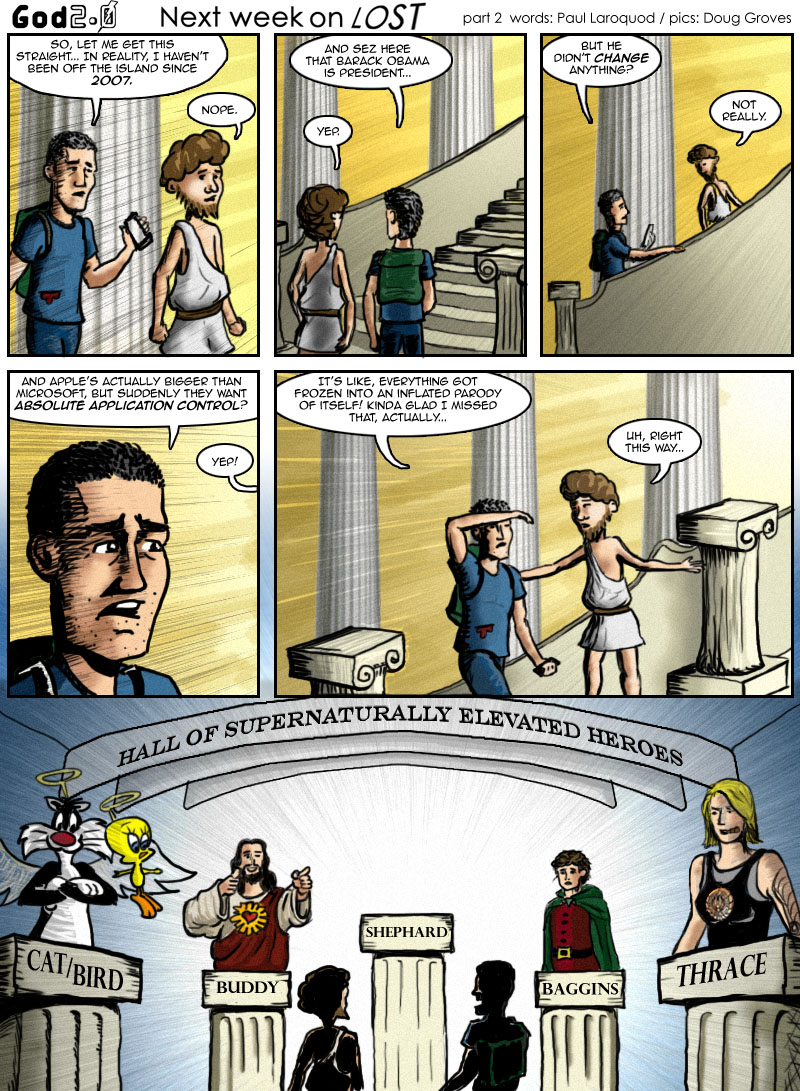 Nuff said!
Related posts
The Supergirl pilot found its way to the internet last week nearly a full 6 months...

Be Sociable, Share! Tweet

Webcomics. There's a metric tonne of them out there. Some, like the ever-popular XKCD and Penny...