Album review: Tomorrow's Harvest by Boards of Canada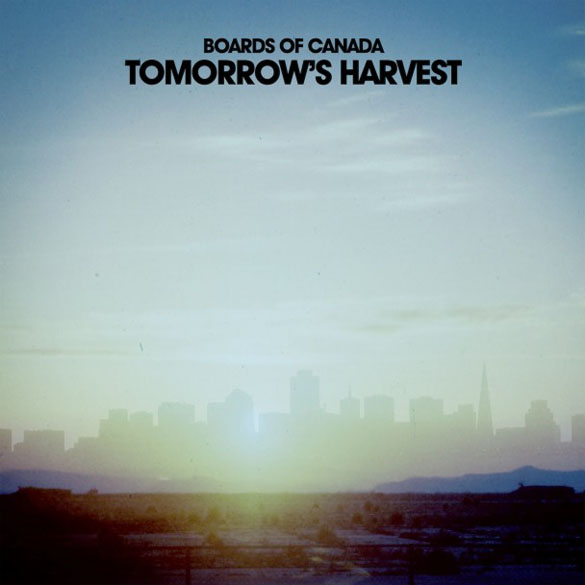 Boards of Canada have always been one of 'those' bands for me. The kind of band you heard once at a club, and the track caught your attention enough to ask the DJ about, but never quite get around to really checking out.
On the occasions I've heard them, I've liked them but never got around to sinking myself into their discography. Back in the spring, I stumbled across their website and noticed they had a new album, called "Tomorrow's Harvest", due out soon. Even then, it wasn't until a few months later that I thought "Oh yeah, that should be out now," and finally got around picking it up.
For what is ostensibly an ambient electronic album, the music feels very analogue. There's an underlying texture throughout "Tomorrow's Harvest" that gives it the feel of an artifact from decades gone by. For me, it was remembering times when I've come across broken cassette tapes on the side of the road, and wanting to re-spool the tangled mess of tape just out of curiosity.
Now imagine that it's a desert road, and the tape looks like it's been sitting, baking in the sun for weeks, with the wind scraping it with fine grit sand.  To satisfy an unexplainable desire to discover something possibly both old and new, you've gone through the effort to wind it up, and are about to hit play, waiting for random surprises that might come your way from this second-hand voyeuristic endeavour.
Some of the magnetic coating has deteriorated, giving it a distinct hiss. At points it feels like the spool it catching, causing it to wind down, almost imperceptibly. While such effects, in the wrong hands, can be overbearing in their attempts, Boards of Canada uses them in just the right doses, becoming just another layer to the music, in the way that the texture of the paper shows through on a watercolour painting.
In that painterly sense, "Tomorrow's Harvest" manages to treat ones brain like a canvas and its paint finds the nooks and crannies between your cranial ridges, and causes just the right neurons to fire.  At various points the album manages to conjure up nostalgia for idyllic childhood comforts and a sense of dread for what's to come in the future. All of this is layered with evocations of film scores from Vangelis, John Carpenter and Tangerine Dream.
While there are some standout tracks, such as the "Reach for the Dead", "Sick Times", and "New Seeds" it's really an album that's best listened to from beginning to end.