Canon 60D or Nikon D7000: A Filmmaker's Decision Part 3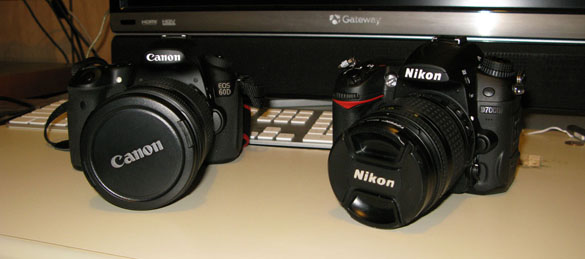 It's been a while since I first embarked on this 3-part article.  Since then, life happened as it always does and before I knew it, quite a bit of time has passed and the digital camera landscape has completely changed.  But always for the better.  Newer and more affordable video and cinema cameras have surfaced that surprised everybody.  For the sake of completing this series, I will not discuss any of the new developments.  That is best left for another article altogether.
But first, if you haven't read the Parts One or Two of this series:
Click here for Part One.
Click here for Part Two.
Okay, now it's decision time!  It's been quite a journey, one with plenty of surprises.  Coming into this series back in 2011, I had thought my decision would come rather easily.  As I delved into both cameras, I learned this was not going to be the case.  Which camera did I decide to go with, the Canon 60D or Nikon D7000?
And what of the new cameras?  Well, Canon in the past while released the T3i and Nikon with the D5100.  While the T3i looks like a decent successor to the T2i, it is still basically the same camera as the T2i with less features than the 60D.  The same can be said about Nikon's D5100.  It's an awesome consumer-level camera, but the D7000 still has advanced features that gives the shooter a lot more control and flexibility.  Once again, I have to remind everyone that this evaluation was not a scientific one at the least and is based on my requirements as a filmmaker.
First, let's review what I like about each camera.
Canon 60D:
- swivel screen
- ability to record HD video at 1080 @24p (23.976 fps)
- low compression HD video – 45 Mb/s
- Full Manual control in video mode
- dial-able Colour Temp in Kelvin
- ability to use my manual focus Leica R lenses with an adapter
Nikon D7000
- very, very clean low light shooting capability
- ability to record HD video at 1080 @24p (23.976 fps)
- noise is luminance noise which looks like film grain, not video noise
- smarter B-Frame H.264 compression scheme
- Full Manual control when shooting video
- dial-able Colour Temp in Kelvin
- ability to use my manual focus Leica R lenses by using a mount replacement adapter
The Decision
And my decision is…
The Nikon D7000!
Well, it's been a really tough choice.  Both the Canon 60D and Nikon D7000 are great cameras to shoot your next indie movie with.  But for me, I've gravitated towards the Nikon D7000.  Here's why:
1.  Nikon Colours – this is something that is completely subjective and will vary depending on the person.  I really love the colour renderings from the D7000.  It seems to reproduce colours much more accurately.  The blues and greens come out really well and the reds are well controlled without sacrificing any of the blue and the green hues.  I find on the 60D (which is the same for all Canons) that the video and pictures come out too warm for my liking.  Now I know what you're about to say; why don't you just colour correct it in post?  Well,  it's not as simple as it sounds.  With these cameras, when I'm talking about colour reproduction/rendering, I'm actually talking about the base colours that each camera can capture.  Every camera processes the basic components of light (red, green, blue) differently because of their proprietary sensors and processors.  One may favour blue, while the other might favour reds a bit more.  It's these basic colours that cannot be re-processed in post.  While you can colour correct to give images a more warmer or cooler hue, the base colour set will remain the same.  This is why Nikon cameras have Nikon colours, Canon cameras have Canon colours and so on.  I personally prefer the more natural/neutral look of the Nikon cameras.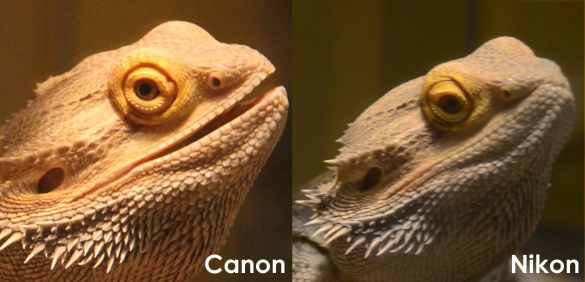 2.  Low Light & Noise Performance – this is where the D7000 really shines.  In low light, the D7000 can shoot very cleanly up to 1600 ISO, with very little noise at 3200.  Even 6400 ISO is very usable.  But the kicker is that the noise itself is mainly luminance noise, not chroma noise, so it looks like very organic film grain when you do get it.  For me this is very cool because there are times where I like to use grain to give HD video footage a stylized textural look.  However, I must add that when the D7000 is pushed to the ulta-high ISOs, then it does start to show signs of chroma noise but even then, it still does not seem to have quite as much chroma noise as the Canon 60D.  Since I won't be shooting HD video with the Hi-1 or Hi-2 modes anyway, this is not a concern for me.
The following pictures were shot -in HD video- at 9:30 in the evening with the D7000, well after the sun had set.  Notice that even shot at a relatively high ISO of 4000, the noise looks very organic in structure because of the lack of chroma noise.
NOTE: The two images below open to full HD 1920 x 1080 resolution.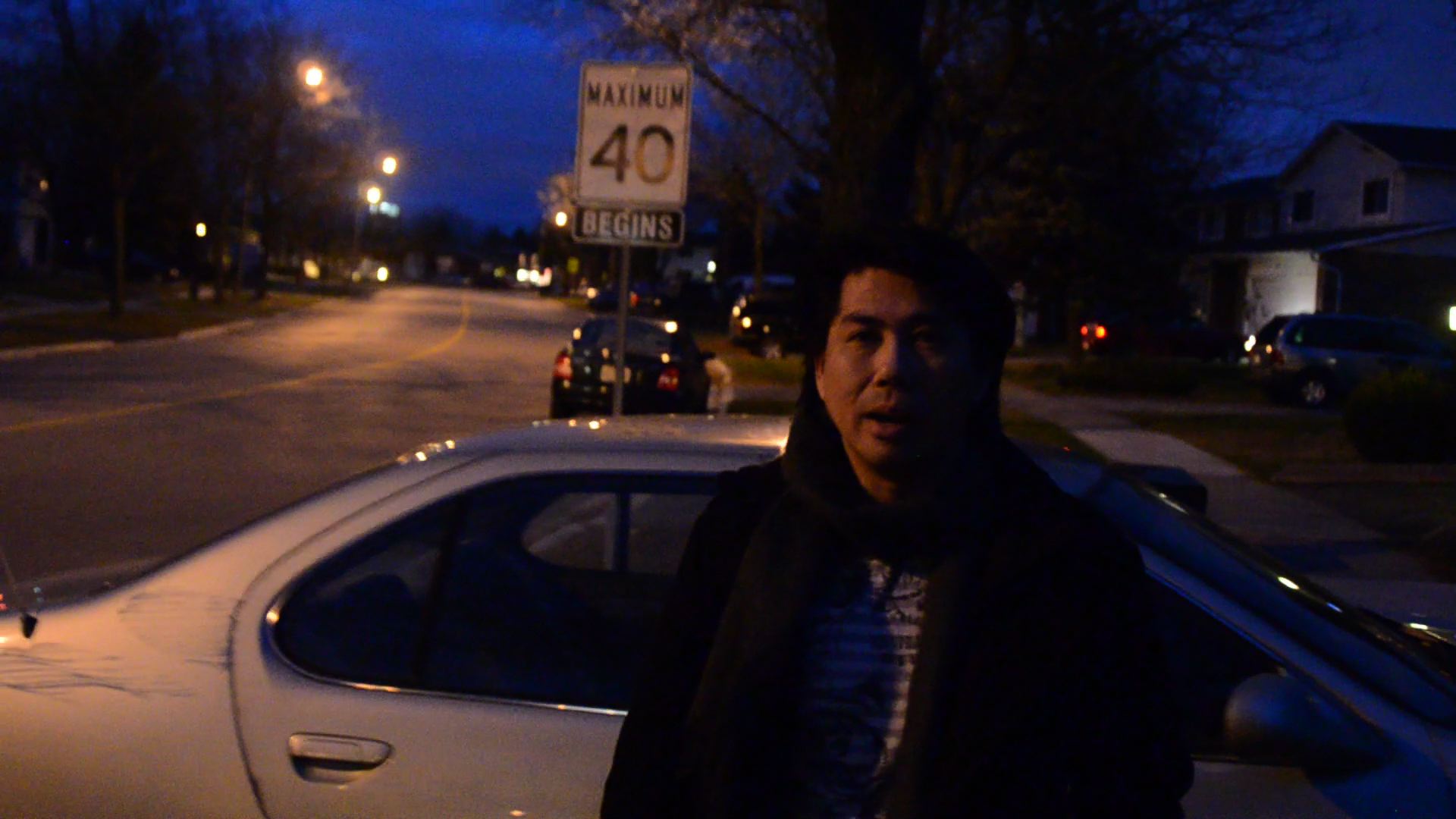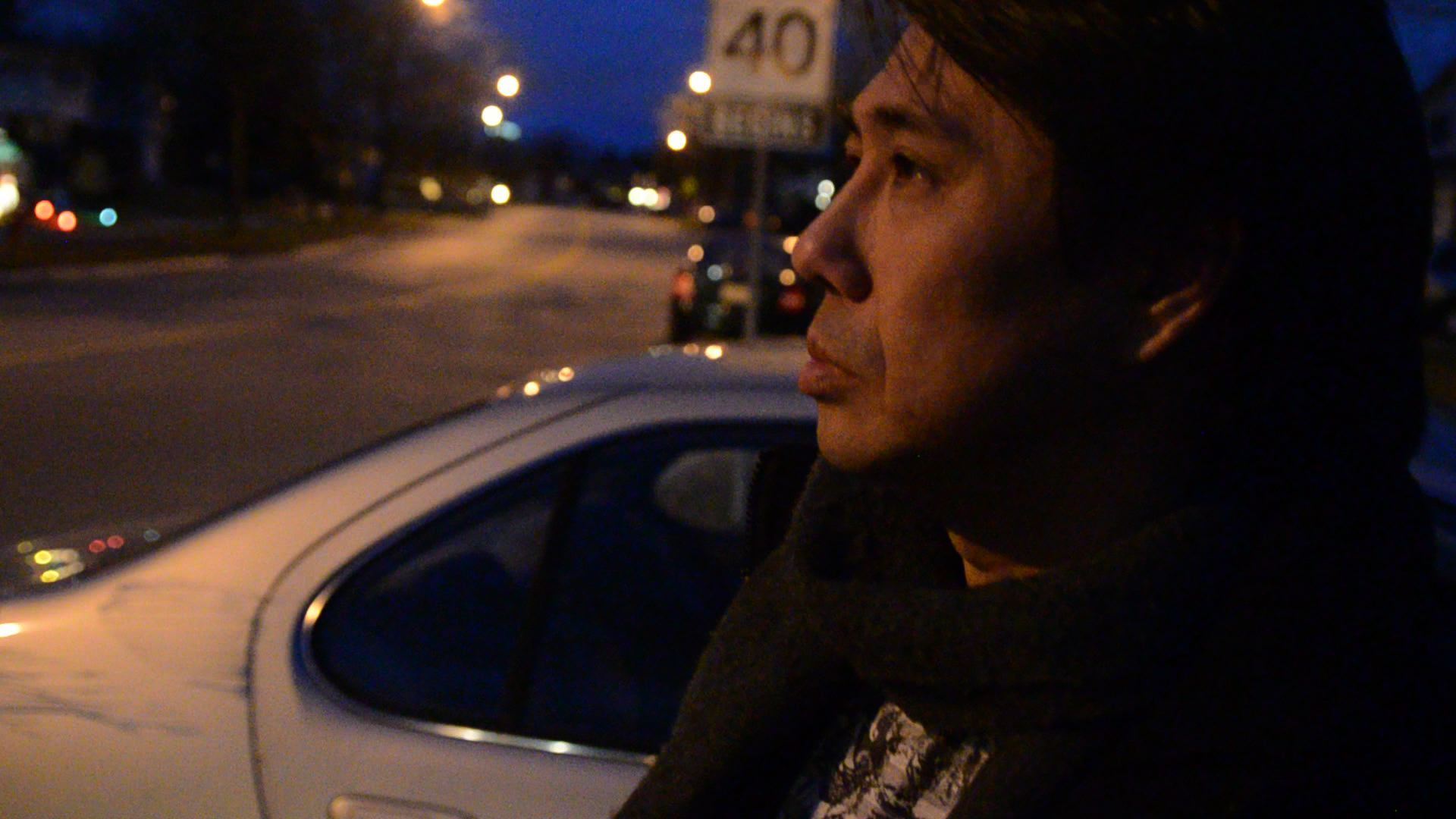 3.  Sharp detail retained in HD video – this is something that gets me.  Even though the D7000 uses more compression than the Canon DSLRs, the D7000 retains more detail, especially in the blacks.  Don't get me wrong, there's still artifacting, but it is really minor compared to the Canon 60D.  This is due to 2 things; a) the D7000 rescales the data from the sensor by binning -a type of rescaling by interpolation- as opposed to line-skipping which is what Canon does with their cameras which looses detail  b) the D7000 using a smarter B-frame based compression which encodes more detail in half the space.  This negates the criticisms in my books.   For more information on these, please read Part 2 of this article.
NOTE:  The two images below open to full HD 1920 x 1080 resolution.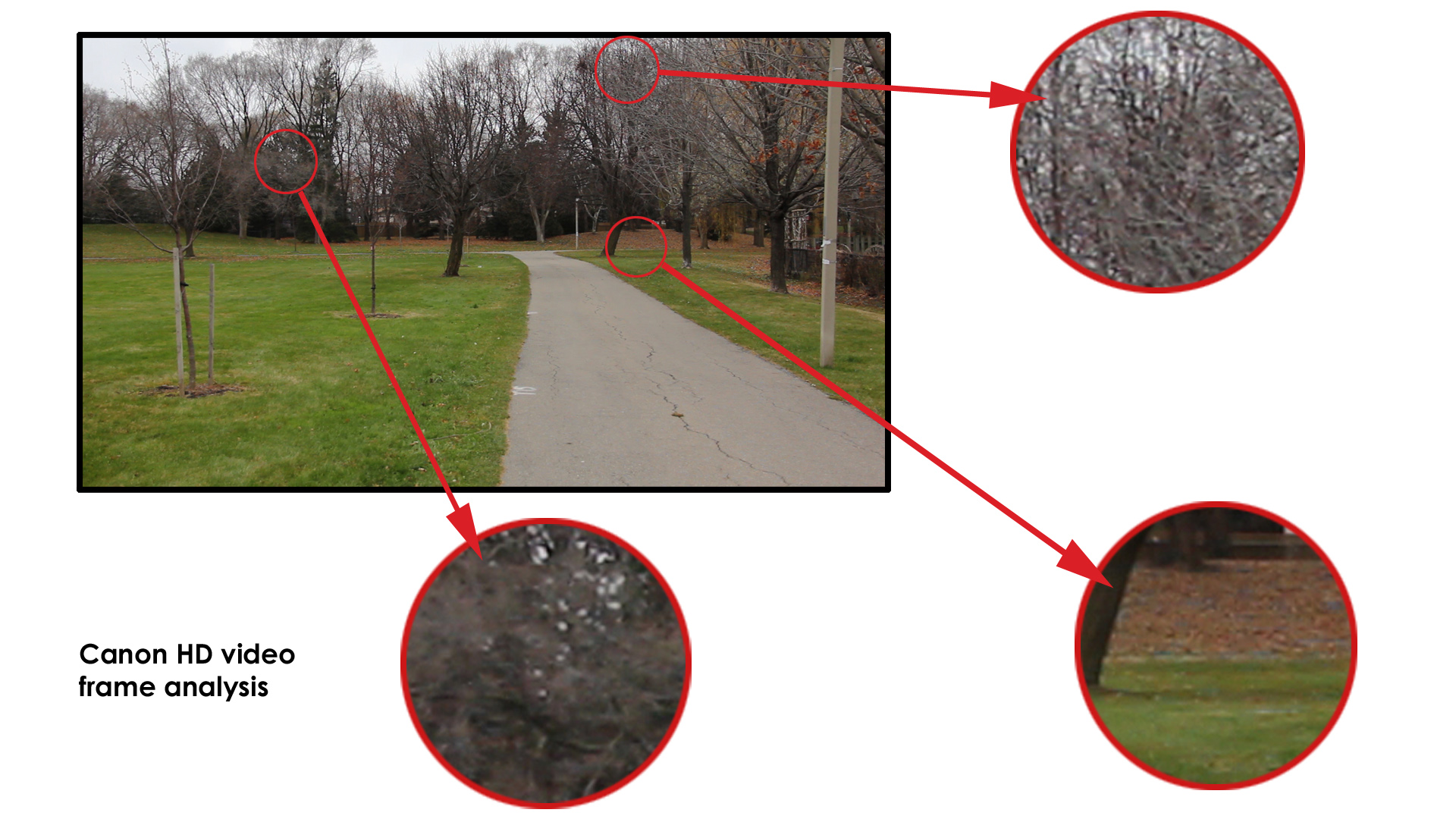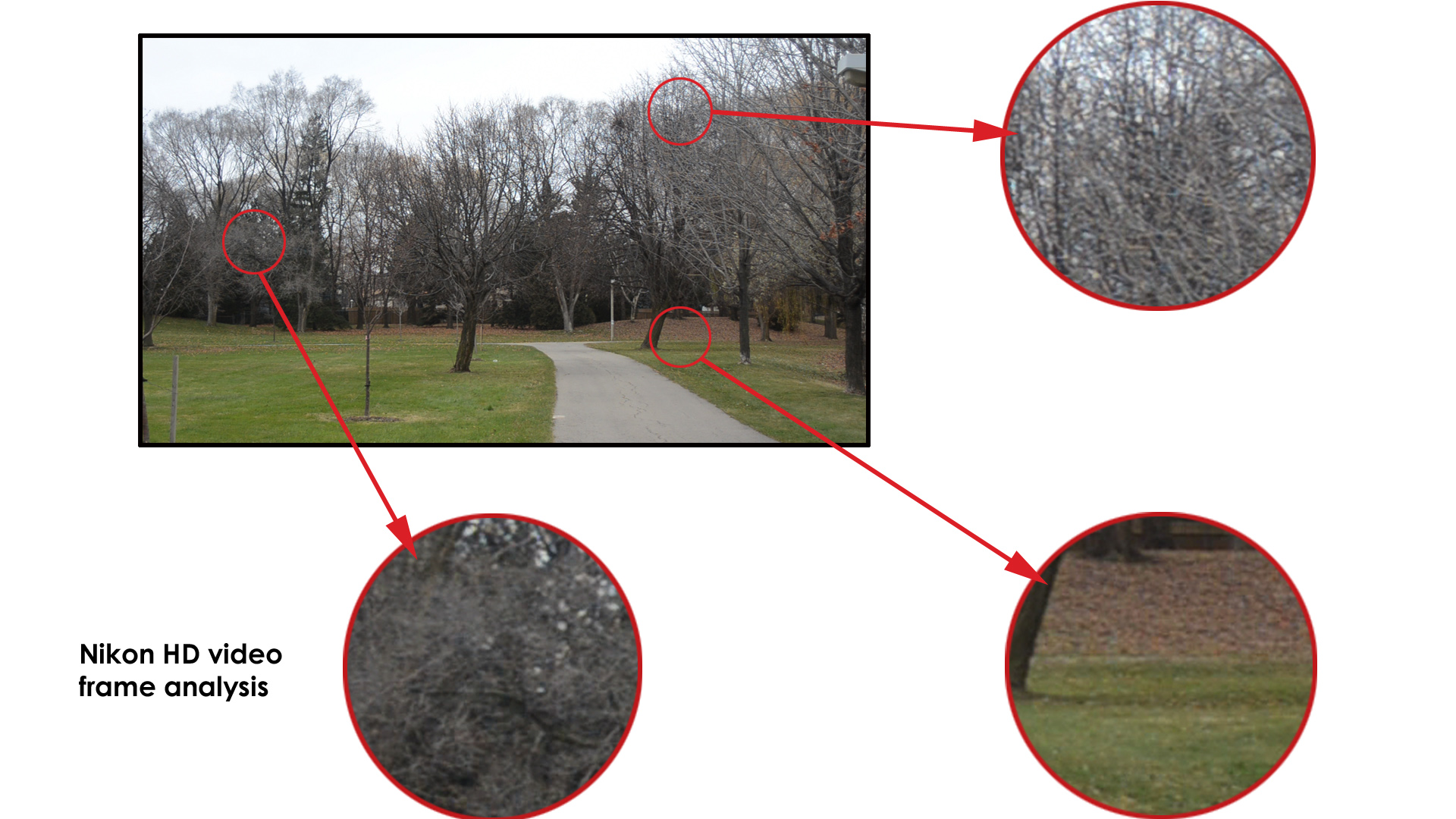 One feature that I started to use in the D7000 is the built-in intervalometer for doing timelapse photography.  While this is not a feature that's on my must-haves feature list, it is very useful to be able to do timelapse photography on a camera straight-out-of-the-box without the need for a separate intervalometer.
So there you have it.  It's been a long and tough journey, but I finally found a camera that I can shoot my next films with, without breaking the bank.  Some of you may or may not agree with my choice, but I hope that this series have helped shed some light on the filmmaking potential of these new DSLRs.  In particular, the potential Nikon DSLRs have in this arena, which surprised even me.  Many people who use DSLRs for video tend to gravitate towards the Canon cameras, not giving Nikon a fair shake.  With excellent colour reproduction and a much smarter video compression that retains more detail than the Canon DSLRs, I find that the Nikon D7000 is a really great option.  But in the end the camera is still only a fraction of the filmmaking equation.  It still comes down to having a good story and a keen visual sense; something that no camera can give you.  But with better and even more economical cameras on the horizon, there really is no excuse for not going out there and making your own films.
Many thanks to Michel Plaxton, Daniel Lessard, and Paul Laroquod for helping me shoot some of the test photos for this series.  As well, additional thanks to Michel Plaxton for the use of his lizard.
Cheers!
Tags: camera comparison, camera shoot out, Canon, DSLR, Nikon, Nikon D7000