Nokia 900 leaked in developer video?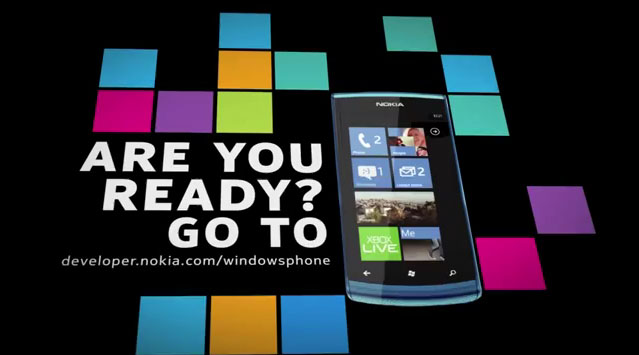 Last February, Nokia made a drastic decision regarding the future of its operating systems by going all-in with Microsoft's Windows Phone OS. While there was a lot of online fallout from both proud Finns and Symbian advocates, Nokia's new Windows Phones, the Lumia 710 and Lumia 800, finally started hitting overseas. The Lumia 800, which shares the same body design as their N9, has been getting rave reviews for the industrial design, but there's still no word on what's happening in North America.
The first two phones are new iterations of existing designs, allowing them to get something to market for the holidays, but the Finnish company has been clear that the real push, including North America, will come in the first quarter of 2012, with devices designed specifically for the Windows Phone platform. This includes a rumoured Lumia 900 device, nicknamed the Ace, considered to be a higher end phone than the 800 So far there's been no word on the device, until Nokia accidentally made a video public on YouTube yesterday, before promptly making it private again.
While no specs are mentioned, the video geared at developers shows a completely new device in the same cyan colour as the Lumia 800. With their big push coming in the new year, I suspect that somebody hit the 'public' button a little too soon. With other manufacturers launching their second gen devices, such at the HTC Titan and Samsung Focus S, south of the border (and hopefully soon here in Canada), Nokia needs to get this out there sooner than later.
The video below (if still working) is from a YouTube user who's posted a copy of the original…
[via MyNokiaBlog]
Tags: leak, Lumia, Lumia 900, Nokia, Nokia 900, Nokia Ace, Windows Phone, WP7