Windows 8 first look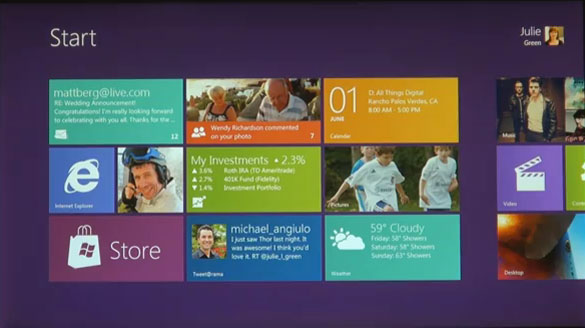 Microsoft officially gave the first preview of their next operating system, codenamed "Windows 8″, at D9 yesterday.  While still capable of running existing Windows applications, they've added a new touch friendly interface that follows the same Metro UI design found in Windows Phones, and users will be able to switch between the two modes seamlessly, depending on the task at hand.
Windows 8 also marks the first time Microsoft will be building their OS for the ARM architecture found in smartphones, tablets and other low powered devices.  More details in the official press release.