Computex 2010 – tablet fever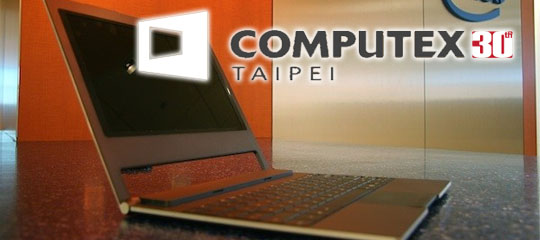 The Computex Taipei trade show is the largest computer and electronics trade show in Asia, and one of the largest in the world, with over 1000 exhibitors this year. Like CES held in the US every January, it's a place where you really get a good pulse on where manufacturers are focusing their energies, and what to expect to hit shelves over the next 6-12 months. At the 2010 Computex, which just wrapped, one thing is clear. Expect a lot of tablets coming down the pike.
There are a number of factors driving this. One is obviously the iPad, though the success of that product wasn't necessarily the only reason for manufacturers to jump on the tablet bandwagon. If you ask me, the other driving force is the saturation of netbooks in the market. Although netbooks continue to be a growing sector of computer hardware, as they hit a saturation point, the manufacturers need to find another form factor to woo those who really don't see the need for a netbook, but want something that sits between their phone and their laptop in size and/or functionality.
To that end, it's no surprise that both Windows 7 and Android tablets abound at this year's show, and in some cases manufacturers using the same basic hardware for devices with various operating systems.  One of the most interesting developments was seeing the Pixel Qi screen technology getting appearing on multiple devices.  In the video below, from engadget, Joanna Stern is at the Pixel Qi booth, and looking at a number of slates running Pixel Qi, and working with both resistive and capacitive touch screens, as well as a slate with a Wacom digitizer combined with their screen technology.
It would certainly be nice to see Pixel Qi's screen technology available in just about every portable device larger than a smartphone, as it's an inexpensive way to provide both better battery life and more robust usage scenarios for netbooks, laptops and tablets.
Another interesting hardware announcement was Intel's announcement about both the Atom processors, and more possibly more importantly, the Canoe Lake platform.  Going forward, Atom processors should be seeing some improvements in performance.  In fact, Intel has said that they'll be pushing Core 2 Duo speeds, and that Canoe Lake will allow for thinner designs with more power savings.  The below example of a Canoe Lake netbook clocks in at only 14mm thick.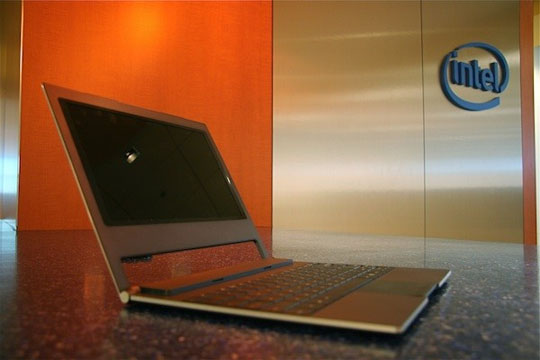 As for the tablets themselves?  Here's a round up of just a few of the many that were on show at Computex this year…
Innoversal Tablet (Windows 7, Android)
VIA WonderMedia ARM 9 with Custom GUI
AMTek Android iTablet and Windows 7 Tablet PC
Malata Windows 7 and Android Tablets