Wikileaks launches Spy Files, Rockwell plans comeback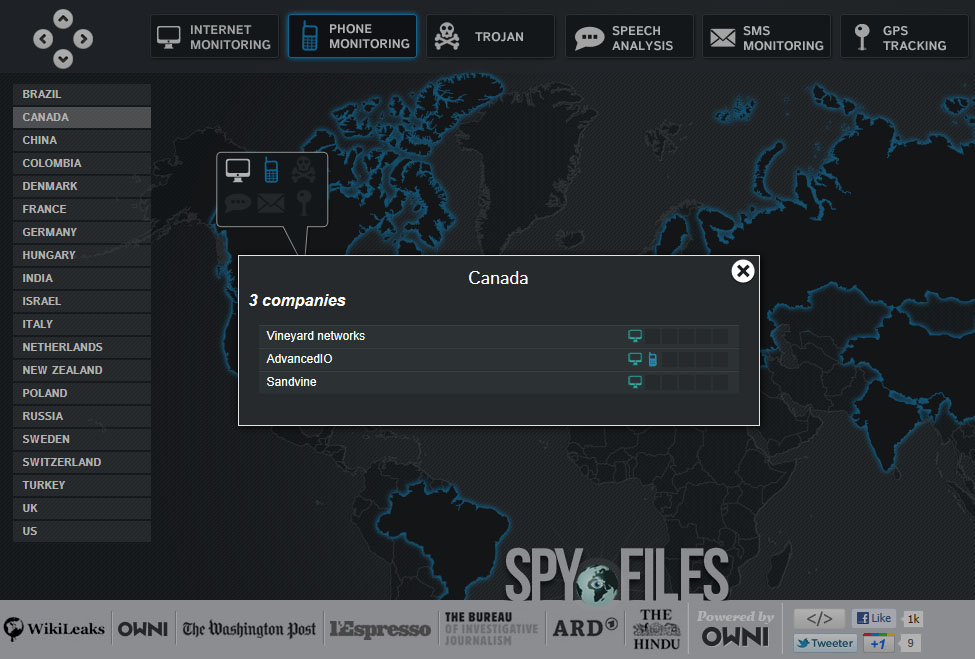 2011 is not turning out to be a good year for those with paranoid tendencies.  With the Carrier IQ story gaining mainstream attention, it's interesting timing that Wikileaks and friends have launched a new project called Spy Files. Compiling information from over 280 documents, Spy Files has created an interactive map that shows widespread montioring of just about every electronic form of communication, from the internet to GPS and speech analysis.
Wikileaks has held off on releasing the source documents as part of a fund-raising effort, but according to Spy Files, the digital surveillance business is a good one to be in, topping out at $5 billion.  You can browse by country, which will show what types of monitoring is going on.  We here in Canada appear to escape relatively unscathed compared to others, but it's no less creepy. 
Maybe Rockwell was right after all…

YouTube Link – Rockwell – Somebody's Watching Me