Zune Music coming to Canada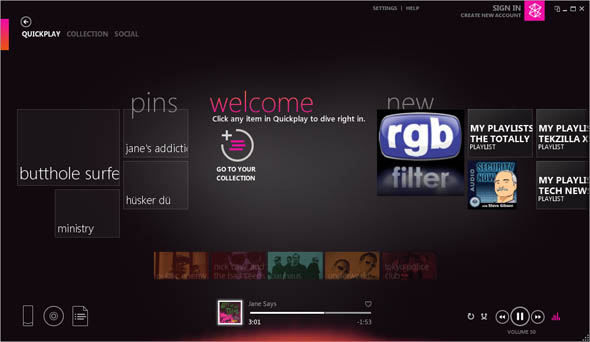 Microsoft's Zune Music services have always been a very US centric brand, with rumours that it would come to Canada swirling for a couple of years.  The last we heard, it was originally going to show up here back in the spring of this year.  While the Zune video marketplace has been available in Canada for some time, allowing users to rent and buy TV and film content via their PCs or Xbox 360s, the iTunes competitor has been bereft of, well… tunes, until now.
According the the official ZuneInsider blog, Zune Music, including the Zune Pass will be rolling out in Canada starting October 3rd, for $9.99 a month, or $99.90 per year.  The Zune service gives you unlimited access to the library of music on multiple devices, including PCs, the Xbox 360 and Windows Phones.  While the price is cheaper than the $14.99 US offering, it doesn't include the ability to download and keep up to 10 DRM free songs a month.  Similarly, the US version of Zune Pass will see a price cut and dropping of the free songs, though current US subscribers can keep their current plan.  The new pricing structure seems to be pretty much on parity with popular streaming music services such RDIO and Spotify.  It's really a shame that new subscribers won't be able to keep 10 songs a month, as it was a real differentiator for Zune Pass subscribers.
It's interesting timing for the service to come to Canada, as Microsoft has also just released the latest update to their Windows Phone OS.  Just today there was also a report from Bloomberg that Microsoft was in talks with a few dozen content providers including HBO, SyFy and Sony Picture's Crackle streaming service, to launch its Xbox Live TV service by the holiday season.  While the article mentions both the US and Europe, Canada wasn't specifically on that list.
All in all it seems like a busy time for the folks in Redmond, as they work on bringing their various software and service elements together into something of a cohesive strategy.  If I had to take a wild stab in the dark, I'd guess that at least part of this long-delayed integration has to do with the end of the 10 year US anti-trust agreement, and the change in the software and mobile landscape since the ruling.  That's just speculation on my part though.