Windows Phone Mango update available worldwide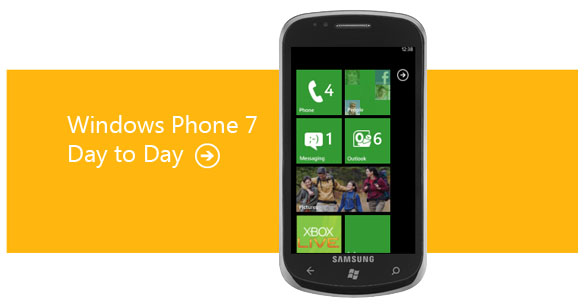 When rumours started floating around that today would be 'Mango Day', in which Microsoft launched the 7.5 version of their mobile OS (Mango of course), I have to admit I was pretty skeptical, after how clumsily the folks at Redmond handled the NoDo update in the spring.  It turns out that Microsoft got it right this time, as the latest update to Windows Phone 7 has been launched worldwide.
You can check the official Mango page to see if it's being delivered by your carrier.  Even though it may say 'Delivering Update', carriers will probably be doing a rolling delivery over the next day or so.  Having used the developer version for the past month, the expanded feature set has made the new slogan "Put People First" into a mantra, integrating a number of social services directly into the OS, as well as introducing their version of multitasking, called "fast app switching". With 'Mangofied' apps, including games, when interrupted by a phone call, it's a near instantaneous return to where you previously were.  This alone makes for a worthwhile upgrade.
The near universal rollout Mango lies in stark contrast to the first major update to Windows Phone back in the spring.  At that time there was a lot of confusion, as some carriers took months of 'testing'.  A number of users on various carriers ended up having to wait months after the official release to get the ability to copy and paste.  Some of this was chalked up to carrier apathy, while some devices had firmware issues that dragged the release date.  Microsoft seems to have listened to the feedback and have done something about it.
With Mango, Microsoft has quietly seeded the update to carriers, who are almost across the board nearing the end of their testing phase.  Most carriers are already delivering the new version to users as of today, with only a few holdouts, notably with certain Samsung devices with specific firmware issue.
Along with the updates to the phone, Microsoft has updated ways to access your content via the web.  The new Windows PhoneLive webpage has been given the Metro style polish, and provides a more integrated view of not only your phone, but other Microsoft services.  Whether you're looking for photos, trying to track down a phone, need to work on some documents using Office Live or just want to check on your Xbox Live friends, all the major features are a single click away.
If you're the kind of person who does a lot of checking in via different social services, the new Scrapbook allows you to view your history check in, complete with photos if you included them.  Of course, if you're concerned with privacy, you can delete your entire history, at least on the Microsoft on the Microsoft servers.
This comes on the heels of recent reports that Microsoft would be expanding their free SkyDrive cloud service beyond the 25GB limit when Wave 5 of the Windows Live services launch.  Previously the service gave Live users 25GB of storage, but when Wave 5 is release, photos and documents won't count towards that 25GB cap, making SkyDrive a very competitive cloud storage service.
All in all, it seems that Microsoft has been listening to their user base, and Mango represents a major upgrade to the nascent mobile OS.
UPDATE: if your phone doesn't prompt you to update when you plug it in, there's a handy trick to force it posted over at wpcentral.com.