Android 3.0 Honeycomb event video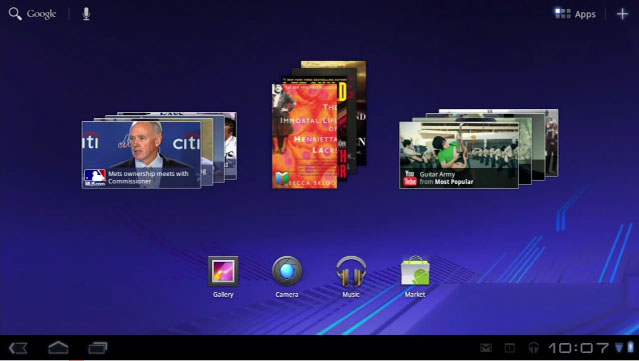 On Wednesday, Google held a major event to showcase its new Android 3.0 OS aka Honeycomb. The new OS is aimed squarely at the growing tablet market. The new design offers a cleaner look for Android, as well as a number of new features including the web accesible market.android.com and a new push on gaming. inclduing reusable "application fragments". If I were the conspiratorial type, I'd say that Google is deliberately attempting to redefine 'fragment' in the context of Android. More seriously, the OS was demonstrated running on the Motorola Xoom tablet, powered by Nvidia's Tegra 2 dual core chipset.  The Xoom is slated for release between late February and sometime in March.
Even before the advent of a tablet specific version of the OS, Android has managed to capture 22 percent of the tablet market worldwide in Q4 2010, up from a paltry 2.3% in Q3. With the new OS, Android is sure to gain more ground, though anyone with a horse in the tablet race is sure to do well, as iSuppli is expecting tablet sales to grow from approximately 18 million in 2010 to 57 million in 2011.
The 50+ minute long presentation for Honycomb can be watched below…