The death of DSLR?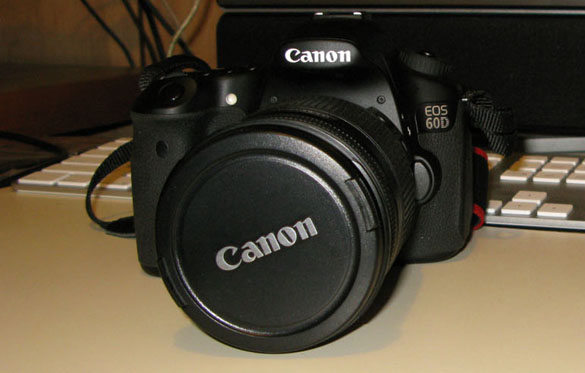 A Ranting by King-Pin Lei
I've heard this argument from people who attended NAB this past year.  Apparently, with the release of new prosumer video cameras that have DSLR sensors in them, professionals at NAB have proclaimed this coming year to be the Death of DSLRs for shooting video.
Seriously?
Now, I've seen and have used some of these new video cameras, and they are pretty sweet.  Sony's F3 & FS100 have the same APS-C sensors as their Alpha DSLRs and Panasonic's AF100 has the Four-Thirds sensor as their GH2 DSLRs.  They all render fantastic Full HD video that blow away regular HD camcorders.  And having those gorgeous large sensors optimized for video and put in a real video-purposed body is quite simply fantastic.  But they come at a price.  The Sony PMW-F3 lists the camera body at $16,499 CDN, the NEX-FS100 body at around $6549 and Panasonic's AF100 body is at $5000.  Lenses are another story and can quite easily break one's bank account.
The Death of DSLRs?  I don't agree HD DSLRs are dying.  Understand that the people who attend NAB are industry professionals at various levels.  For the most part, these are the people who should not have been using DSLRs in the first place.  They have the money and resources to buy RED, ARRI Alexa, etc, and the workflow to back it up. The people buying DSLRs to shoot video (and rightly so) are largely hobbyists and indie filmmakers who cannot afford to rent a RED or ARRI let alone buy them, but are willing to put in the work to make great looking films on a micro-budget.  This is where the DLRs really shine.  Who could've foreseen five years ago that there would be sub-$5000 interchangeable-lens cameras that would allow people to shoot gorgeous HD video with sensors that dwarf the professional 2/3-inch cameras?
The only way the DSLRs are really going to die is if there comes a camera that will house the 35mm sensor in a proper video camera-type body AND will be the same price or cheaper than a DSLR.  Mind you, cell phones can now shoot HD video at 720p as a matter of course, with full 1080p video capabilities just coming over the horizon.
Then again, maybe a cheap 2K/4K camera will come out and plow everyone else aside.
If you want a REAL revolution, check out APERTUS, the open source Digital Cinema camera project based on the Elphel 353 2/3-sensor camera that can shoot 2K video (2224×1264) at 24 fps with the totally usable base kit of $1380 USD.  This gives you a digital cinema camera that can record to an external SATA hard drive.  Here's the link:
I think this whole "Death of DSLRs" thing at NAB is the broadcast professionals trying to stem the tide of studios and TV shows using DSLRs.  But they have to understand, once Nikon and Canon let the genie out of the bottle, there is no turning back.  Cameras will continue to get better AND cheaper.
Now if you can excuse me, I've got a film to shoot with my DSLR.
Tags: apertus, Death of DSLR, DSLR, NAB, National Association of Broadcasters